Inspire. Empower. Share. Comfort. Encourage.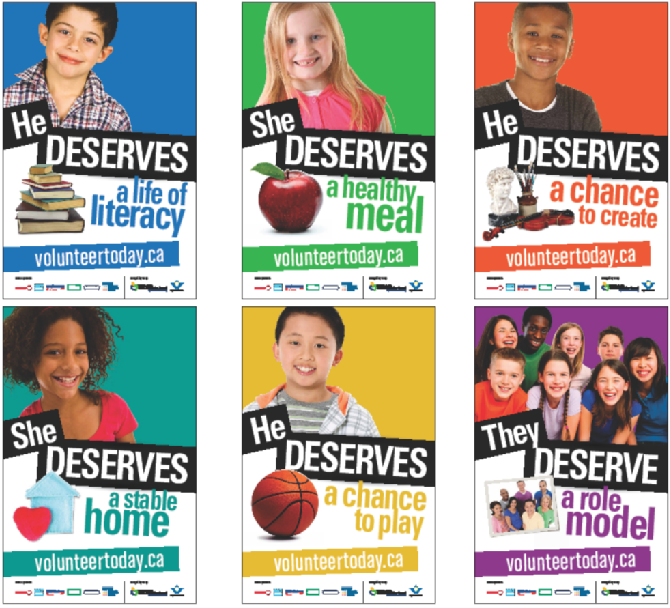 When children have a positive adult role model they are more engaged in school, have better relationships, and are more connected to their community. Volunteer Today (2013) encouraged adults to volunteer with children and youth in the areas of literacy, nutrition, arts, recreation and foster care.
The one-year campaign was a recommendation from the report From One System to Another: Crossover Children in Waterloo Region (WRCPC, 2011).  The campaign included television, radio, billboard, newspaper and social media advertising.
Download the fact sheet:  Volunteering with Children & Youth