"Thanks for all the work that goes into the THINK campaign. We are learning a lot…"

~ New Dundee Public School
THINK promotes respectful and responsible digital citizenship through positive use of social media.
Before you text, tweet, or post to social media sites ask yourself if what you are sending is:
True? Helpful?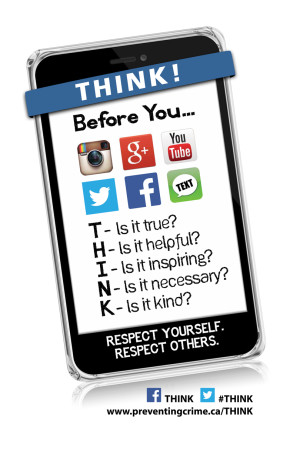 Inspiring? Necessary? Kind?
Teacher Toolkit – classroom activities
If you need to speak to someone confidentially: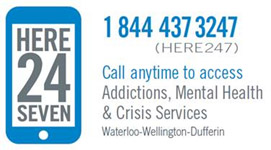 Kids Help Phone: 1-800-668-6868
Waterloo Region Suicide Prevention Council