In 2006, the Crime Prevention Council launched the "Reach Out" campaign as a follow up to the successful Say Hi campaign (2004).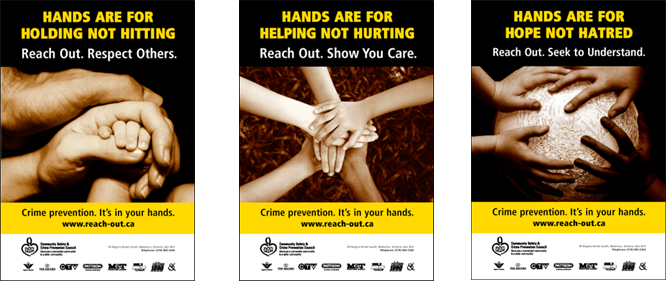 Reach Out connects people by showing simple, everyday ways to reach out to others to create a more caring, inclusive community.
Why Reach Out?
By reaching out to neighbours and friends – and even to people you have never met before – you can help build a strong community.
We all have a role to play and a responsibility in creating a safer community. Through everyday choices and actions we can help to make a difference for someone else whether it is in our home, neighbourhood, school, workplace, or wider community.