The "Look Deeper" campaign (2003) challenged the public's perception of youth while breaking stereotypes and encouraging us to value what youth are capable of.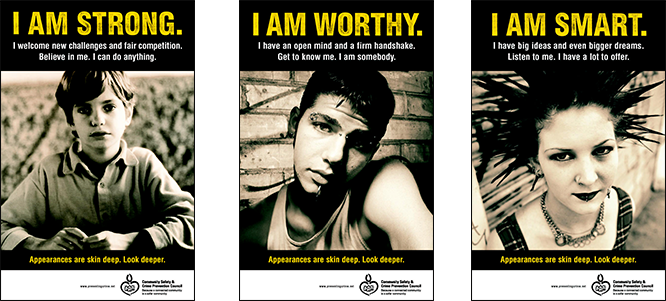 To look deeper by challenging a community's perceptions about youth…and then aiming to change those perceptions. That's what the Look Deeper campaign is all about.
In 2004, the Look Deeper campaign was awarded a Gold ICON Advertising Award for Best Print Educational piece for a not-for-profit organization.  The campaign has been distributed to over 170 schools in Waterloo Region and is used by Public Health in their "Boys to Men" program curriculum (grades 7&8).