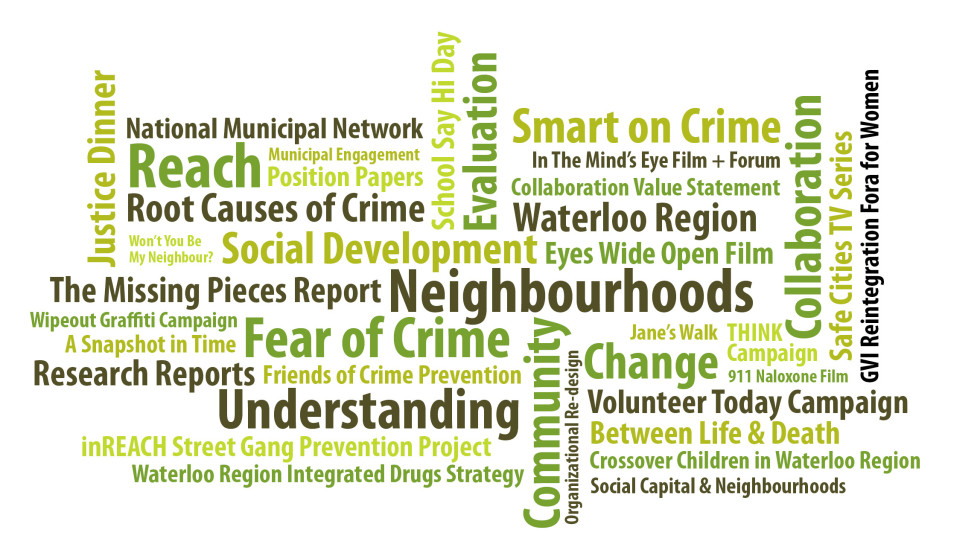 Everyone can contribute to the health and safety of our community.
The Crime Prevention Council aims to generate greater public understanding of root causes of crime and, in turn, create a deeper community commitment to prevention. To do this we will focus our efforts in three priority areas – Youth, Neighbourhoods, and Building Momentum for Change.
We continue to share research, information, messaging, and best practices through:
Public Awareness campaigns
Annual Justice Dinner
Neighbourhood Capacity Building
Municipal engagement
Youth engagement
Violence Prevention
Integrated Drugs Strategy
Events and activities that invite people to make connections with others working in crime prevention, in order to better understand the root causes of crime, are vital for creating sustainable change.