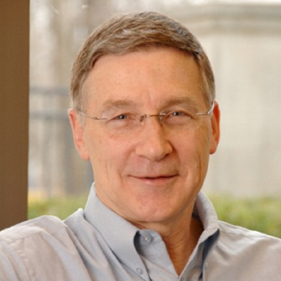 Ken Seiling
Regional Chair
Read More
Dear Friends,
Twenty years ago, the Waterloo Region Crime Prevention Council was established. This unique partnership of diverse community groups and agencies was then known as the Community Safety and Crime Prevention Council (CS&CPC). It was founded on the belief that everyone has a role to play in the prevention of crime and that crime is largely the outcome of various adverse social, economic, cultural and family conditions.  Since its foundation, the work of the WRCPC has been informed by an understanding of these root causes of crime as it strives to reduce crime, victimization and fear of crime in our community.
On behalf of Regional Council, congratulations to the WRCPC on twenty years of exceptional work to help all of us better understand why crime happens and for its ongoing efforts to alleviate the root causes of crime and improve community wellbeing.
To visitors to this website, please take some time to learn more about the incredible journey of the WRCPC and how you can support its ongoing work to create a safe Waterloo region for all of us.
Ken Seiling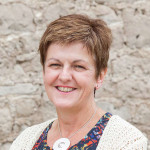 Christiane Sadeler
Executive Director
Read More
Even though I have been in this work for two decades, describing what a municipally based crime prevention council is can have its challenges.  Instead I like to speak to WHY we do what we do. Quite simply, everyone deserves to be and feel safe in their community.  Safety much like food and shelter is essential for people to thrive and have a promising future.
With that motivation in mind, the Waterloo Region Crime Prevention Council encourages and supports community efforts that address the risk factors known to negatively impact community vitality. Crime is one of the outcomes when we don't pay attention to these risks and it comes at a formidable human and financial cost.  At WRCPC we believe that prevention is smart! We also believe that everyone has the capacity to play a role in advancing social justice and dealing with the root causes of crime.
To that end, we bring together a wide range of decision makers, services, grassroots groups and citizens so that, together, we can reduce crime, victimization and fear of crime. Partnerships are at the heart of our approach! But partnerships go beyond services to include citizens who make vital contributions the quality of life in our communities every day. Everyone matters and everyone has something to contribute to the greater good. In that spirit, I invite you to become a Friend of Crime Prevention.  It is one of the easiest ways to get involved and stay connected.
I hope you enjoy our new look and find it easy to navigate the site.  If you have any questions please don't hesitate to contact us.
Christiane Sadeler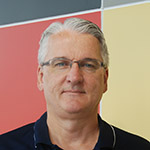 Shayne Turner
Chair
Read More
Crime prevention is not a program or project. It is an attitude and a way of going about our everyday business as parents, teachers, neighbours, colleagues, service providers, politicians and decision makers. Crime prevention is the collective effort by which we ensure that all citizens can have a safe and promising future.
On behalf of the members of the Waterloo Region Crime Prevention Council, I would like to welcome you to our new website. Here you will find the story of many efforts in our community and beyond to create a Canada where all people in all communities can be safe.
Our Council is a group of dedicated people representing key sectors in Waterloo Region that have the capacity and tenacity to advance social justice and positive change.  We are grateful for the model commitment of Regional Council to support our core functions and make the connection between crime prevention, municipally based efforts and community capacity. It has allowed us to take on a leadership role beyond our own community.
All people in Waterloo Region are invited to attend and participate in our meetings which are held monthly. You can find a meeting schedule and minutes from past meetings here.  We appreciate feedback, input, and drawing our attention to issues because everyone has a vital role to play in the prevention of human harm and the advancement of social well-being.
We hope to welcome you to our meetings, events, or in the virtual world. Or start by taking the first step to creating a safer community by simply checking out our "Say Hi" campaign.
Shayne Turner