"Never doubt that a small group of thoughtful, committed citizens can change the world. Indeed, it is the only thing that ever has."

~ Margaret Mead
The Waterloo Region Crime Prevention Council (CPC) encourages and supports community efforts that reduce and prevent crime, victimization and fear of crime. The WRCPC is an initiative core funded by the Region of Waterloo since 1995.
We know that when the well-being of all people matters then social justice and positive change follow.
Council provides a forum for different views and ideas to be shared – and a solid base from which effective community action on crucial issues can be launched.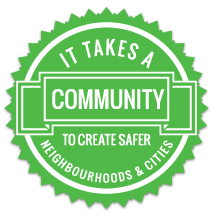 Partnerships are at the heart of our approach. Forty council members bring together a broad range of community perspectives and work together to address the root causes of crime. Members represent the community-at-large, social service agencies, education, public health, municipal planning, justice, corrections, police, community and neighbourhood support agencies and political representatives.
We believe that together we can make a difference!