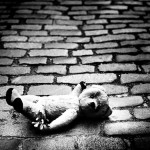 To prevent crime, it is important to have an understanding of its causes. Crime is primarily the outcome of multiple adverse economic, social, and family conditions. While individuals have an obligation to act responsibly and with respect for their fellow citizens, communities have a responsibility to address these conditions which hinder healthy development and can lead to delinquent behaviour.
The root causes of crime are well documented and researched. Crime prevention must focus on improvements in all three of these areas:
Economic Factors includes lack of financial resources, lack of educational opportunities, lack of meaningful employment options, poor housing, lack of hope and the prejudice against persons living in poverty.
Social Environment includes inequality, lack of support to families and neighbourhoods, real or perceived inaccessibility to services, lack of leadership in communities, low value placed on children and individual well-being.
Family Structures includes dysfunctional family conditions such as parental inadequacy, parental conflict, parental criminality, lack of communication, lack of respect and responsibility, abuse and neglect of children, and family violence.