Let's Be Friends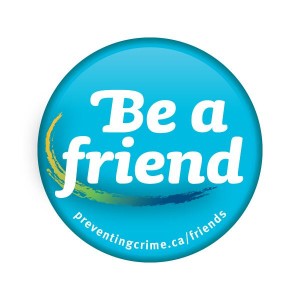 Any individual or organization can be a Friend of Crime Prevention – from community volunteers, teachers, child care providers, coaches, health care professionals, service workers, police, business people, political leaders, and more!
When you sign up to be a Friend, you choose how you want to be involved. You become part of an important network in our community where you can Learn, Lend and Lead.
Learn  from and network with other community leaders and practitioners
participate in community workshops, consultations or forum
attend community events
follow & share WRCPC opportunities via social media
Lend your best skills, passion and knowledge to promoting a broader understanding of crime prevention
join a community project or initiative
volunteer for a community event
write about crime prevention work for an online blog or community newspaper
Lead the way with your public support for crime prevention
directly contribute your experience and expertise to education, awareness and advocacy that focus on prevention, innovation and collaboration
Sign up as a friend today!
Take three minutes to sign up as a  Friend of Crime Prevention and tell us how you want to be involved. You may already contribute to crime prevention but haven't made the connection between what you do and how it contributes to the larger picture. Becoming a Friend of Crime Prevention will make those connections clear to you!