On November 3, Mike Farwell will join us for Prisons, Justice & Love – an evening with Diane Schoemperlen. And you're invited too! It's all part of the Friends of Crime Prevention Turn the Page Book Club, a community reading project to get people thinking and talking about stigma and justice. To get us ready for the community conversation about Diane Schoemperlen's book This Is Not My Life on November 3, we asked Mike to read the book and share his thoughts.
Reflections by Mike Farwell
There are a variety of compelling reasons to pick up Diane Schoemperlen's book 'This Is Not My Life,' not the least of which would be intrigue at the story of a woman who falls in love with a man who is in jail.
But at the first mention of the word "institutionalized" I was no longer able to focus on the salacious details of this love affair. Instead, I became focused on our prison system and wondered if we needed to redefine its purpose.
Many years ago, I visited Maplehurst Detention Centre, a medium security facility in Milton. The prison is organized into "pods," with each pod containing 16 cells. You can look into these pods (it really is very much like the zoo or some other attraction designed for our amusement) through a clear yet strong bank of plexi-glass windows and see a common area with concrete tables and some benches along the walls.
The 16 cells are organized eight to a row, with one upper level and another at the ground.
It just so happened that while I was on tour, an inmate was being processed. With a great deal of procedure, and right on cue, the door to the pod was opened and the inmate was ushered inside by a guard.
And then he was greeted like the character Norm from the TV sitcom 'Cheers.'
His fellow inmates seemed genuinely happy to see him, patting him on the back and calling to him by name. This, to me, is what being "institutionalized" means, and it's all I could think about after the first appearance of the word in Schoemperlen's book.
I get the sense that for these men, life "inside" is their normal. When someone returns to their pod, there's no concern about what crime may have been committed that brought him back into their group. There's only what passes for the return to normal, a return to a familiar way of life.
Schoemperlen's love interest, Shane, was institutionalized and had little chance at life outside prison after spending decades within the system. This was immediately evident in the descriptions of the prisons themselves, the rules and procedures within the prisons, the elimination of programs aimed at teaching skills and offering meaningful daily work to inmates, and the complicated parole system on the outside, with its complete lack of understanding of what trying to adapt to an entirely new life is like.
Given the benefit of an objective viewpoint and some experience with our prison system, it quickly became obvious that the romantic relationship in Schoemperlen's story would fail. Shane stood no better chance of caring for himself than he did nurturing a meaningful, caring relationship with another person.
And if we consider Schoemperlen's book from this perspective, we're forced to ask ourselves what the point is of our prison system? Is the system in place to be punitive or is it meant to be transformative? Is there room in our system that would allow for greater chances of rehabilitation and fewer instances of recidivism?
---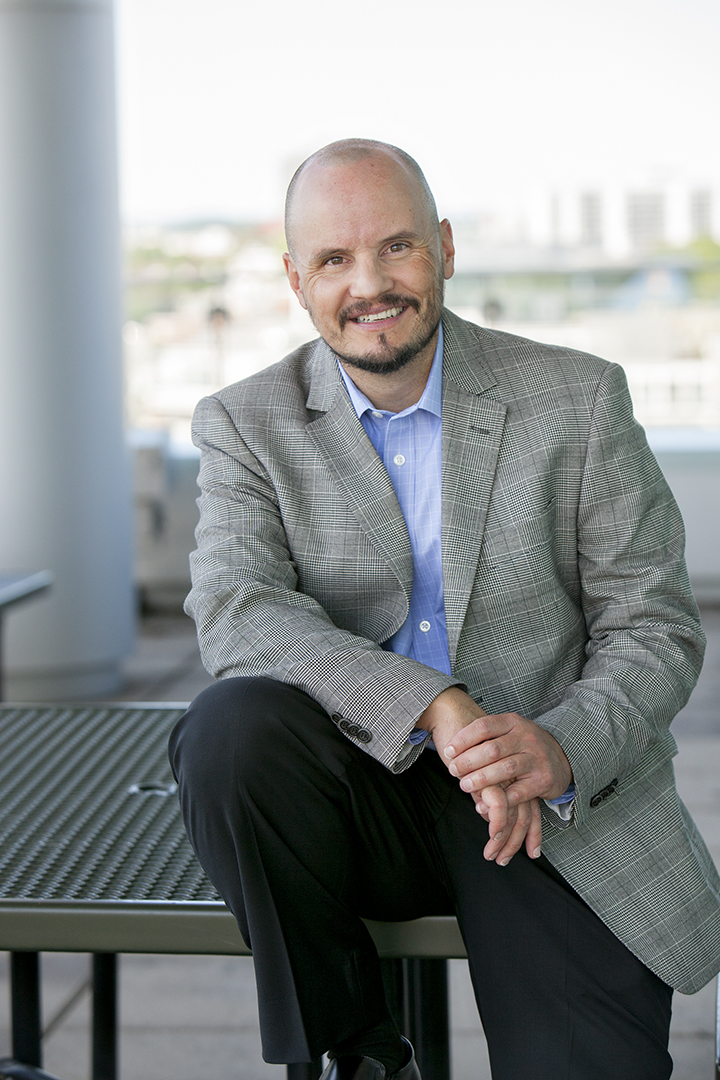 Mike Farwell is co-host of Campbell and Farwell in the Morning on Country 106.7, and the play-by-play voice of the Kitchener Rangers on 570 News. He also writes a bi-weekly column for the Kitchener Post. Born and raised in Kitchener, Mike's broadcasting career had stops in British Columbia, Thunder Bay, and Toronto before he settled back "home" in Waterloo Region more than ten years ago. Mike is an active volunteer, serving on Kitchener's Safe and Healthy Communities Advisory Committee and as a trustee on the board of Women's Crisis Services of Waterloo Region. He is also an advocate and fundraiser for Cystic Fibrosis.
This article reflects the writer's own opinions and do not necessarily reflect the views or official positions of the Waterloo Region Crime Prevention Council.