When a book club leads to community action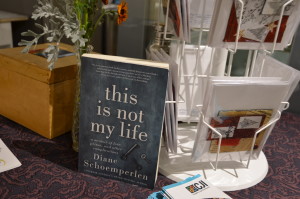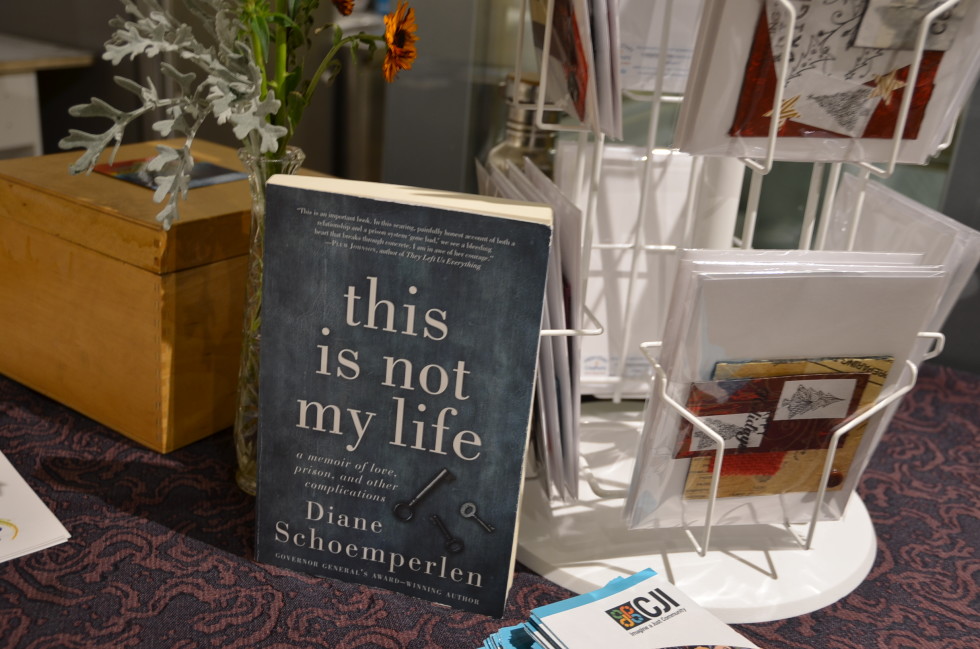 At first glance, Diane Schoemperlen's memoir "This Is Not My Life: A Memoir of Love, Prison, and Other Complications" seems straight forward, in its own way, the stuff of TV shows and movies….  An author meets a fellow volunteer at a Kingston soup kitchen whom she knows has been is in prison, they become friends, they eventually develop an intimate partner relationship, they try to navigate the world inside prison and outside prison, they try to manage life together on the outside, the author leaves the relationship that has become abusive and spends the next six years healing and putting her life back together.
After spending an evening with Diane at the Turn the Page Book Club hosted by the Friends of Crime Prevention we have a deeper understanding of the complexity of this story. The story of their relationship covers tough issues tied to root causes of crime, such as family violence, sexual violence, and problematic substance use. Schoemperlen is unflinching in assessing her own motivations for staying in the relationship, as she comes to know the shadow and stigma that institutionalization casts over inmates and their loved ones.
Maybe slightly unorthodox for your average book club, Friends also brought together a community panel of Jennifer Hutton (Women's Crisis Services of Waterloo Region), Chris Cowie (Community Justice Initiatives) and Shannon Moroney, author of Through the Glass to discuss the themes of the book in more depth and draw some direct applications to our community.
From the discussions between Diane & the panelist and the question/answer period with the community readers, we covered more content and topics than your average university course! Discussion ranged from childhood abuse/trauma to incarceration rates, from restorative justice to the lack of helpful prison programs, from reintegration challenges for released inmates to stigma faced by loved ones and family members of inmates, from abusive relationships to support networks for families of inmates, from the prison industrial complex to… well, I think you get the idea. Diane's is a personal story that shines a light, not only on her own experience, but deftly directs a laser beam at the prison system in Canada. Diane skillfully tells a political story through her own story – a story that concerns us all.
Over the course of the discussion, people began to ask questions: What we can do to change a system that is clearly not working? Given that we have a federal prison for women right here in Waterloo Region, how can we help within our own community? How can we get involved?
We've pulled together a range of potential 'calls to action' and avenues for participating in creating change. Clicking on the links here will get you started.
If you decide to take some action, we would love to hear about it! Get in touch with Juanita Metzger to share your story.
Tags:
crime prevention through social development
,
justice policy
,
prisons
,
turn the page book club
,
violence prevention
,
Waterloo Region